Presenting to you, a wide range of delectable jelly fruit snacks to go! 
Enjoy jelly with real fruit juice added for a healthier snack! Plenty of fruity flavours that you have to try!
Our drinkable pouches are good when you need a little munching time! 
Right after you exercise, when you're busy at work or even between classes, grab the drinkable pouches and taste the sweetness!
It is easy to carry around whenever you need a recharge on the go! Slurp down all those fruity refreshing jellies now! 
🤤 ~ You will enjoy it as much as any kid would ~ 🤤 
1.    Jelly Sachets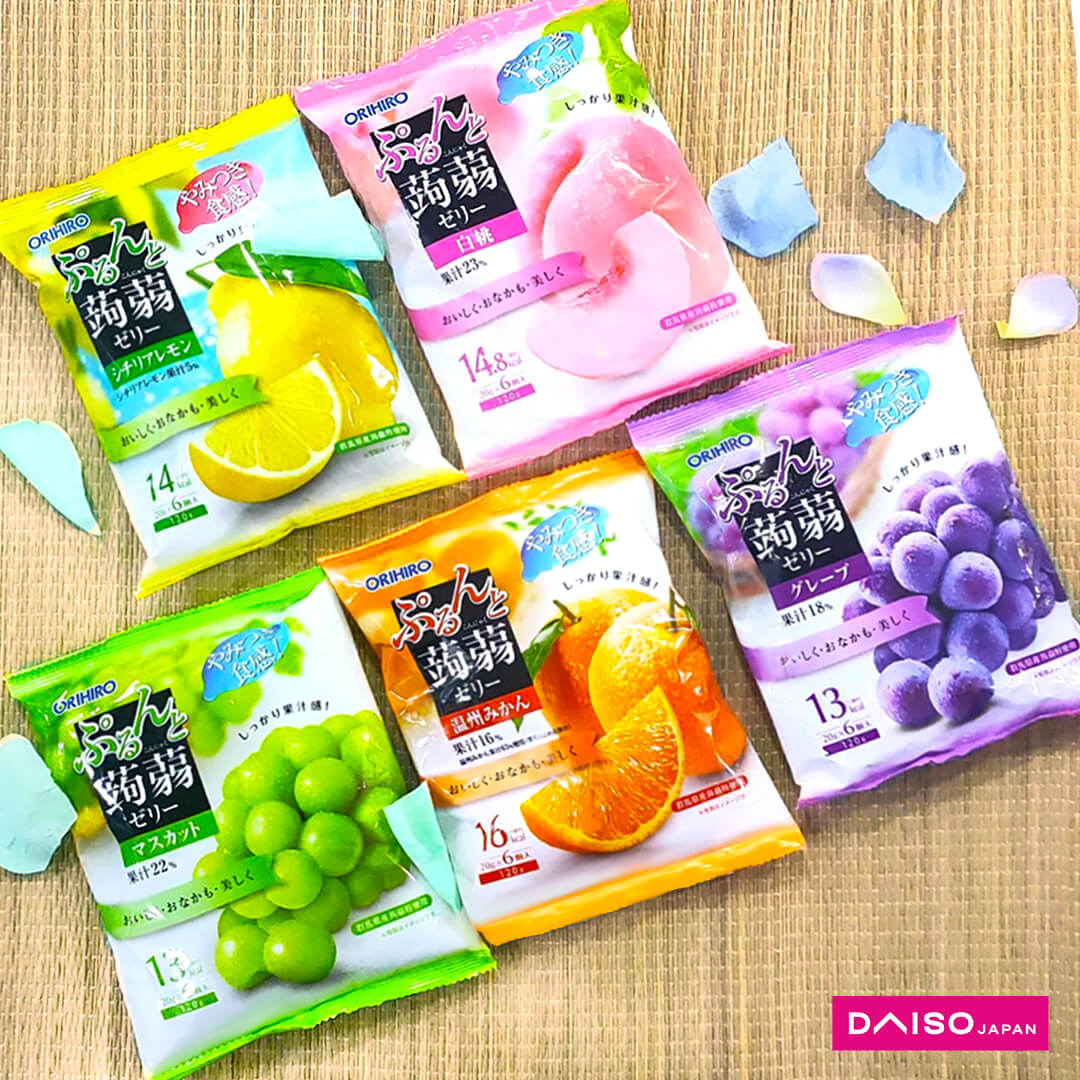 These jelly sachets come in 6 pieces inside, carry them inside your bags for your sweet treats wherever you go!
Product Codes for Konjac Jelly – Sachets (6 x 20g):
4571157258461 – Lemon
4571157252193 – White Peach
4571157254579 – Muscat
4571157254821 – Orange 
4571157254340 – Grape 
2.    Jelly Drink Packet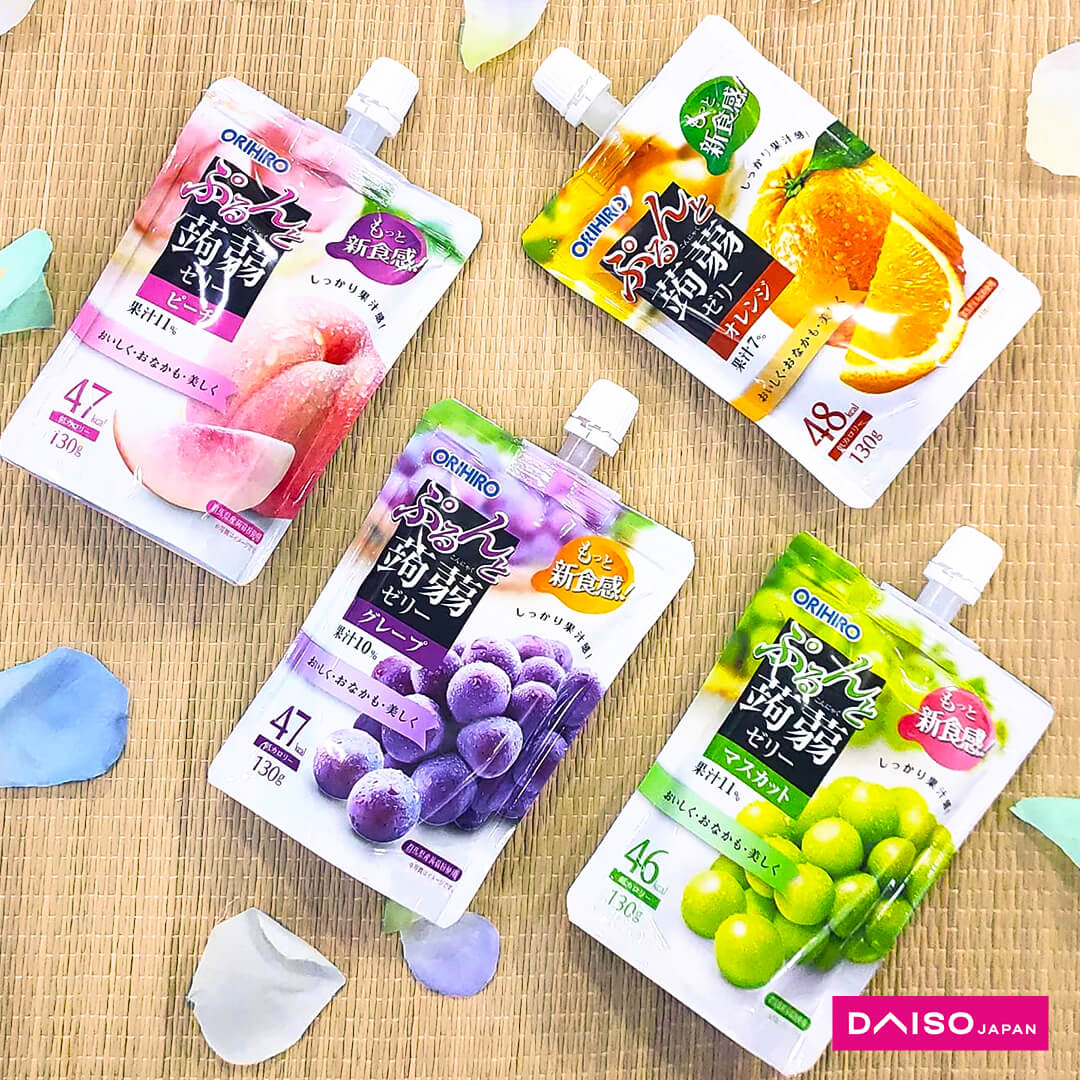 With drink packets, you don't have to worry about finishing it in one go!  You could always have some jellies and keep them in your bag and slurp it again when you feel like it!
Product Codes for Konjac Jelly – Drink Packet 130g:
4571157254296 – White Peach 
4571157254289 – Grape 
4571157258966 – Orange 
4571157254494 – Muscat 
3.    Zero Calories – Jelly Drink Packet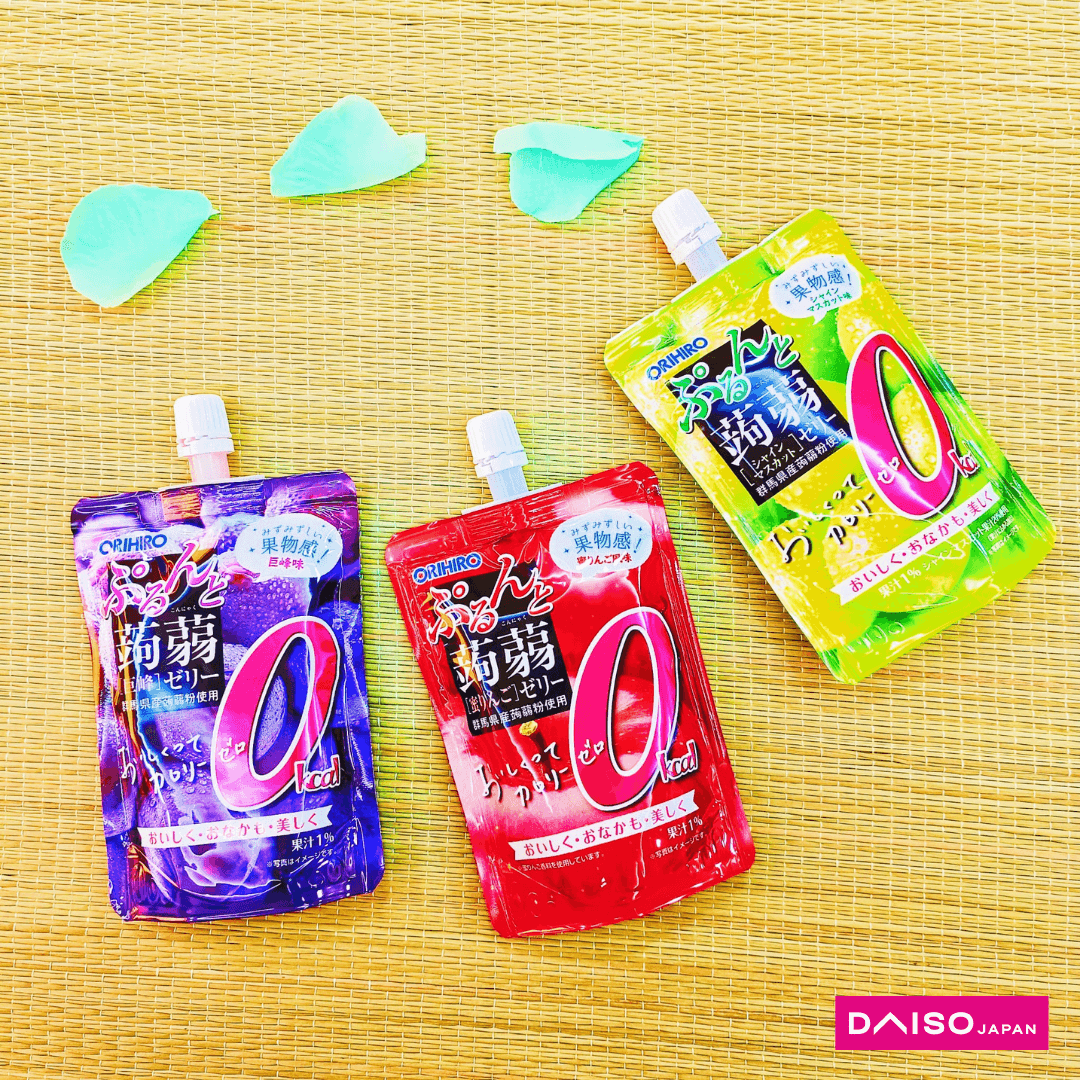 For a healthier option, you can get these jelly drink packets with zero calories! Fresh fruitiness and real juice added!
Comes in 3 flavours! 
Product Codes for Zero Calories Jelly – Drink Packet 130g:
4571157258096 – Grape 
4571157258119 – Honey and Apple 
4571157258782 – Muscat 
Click to Shop Online – https://shop.daisosingapore.com.sg/search?type=product&q=orihiro