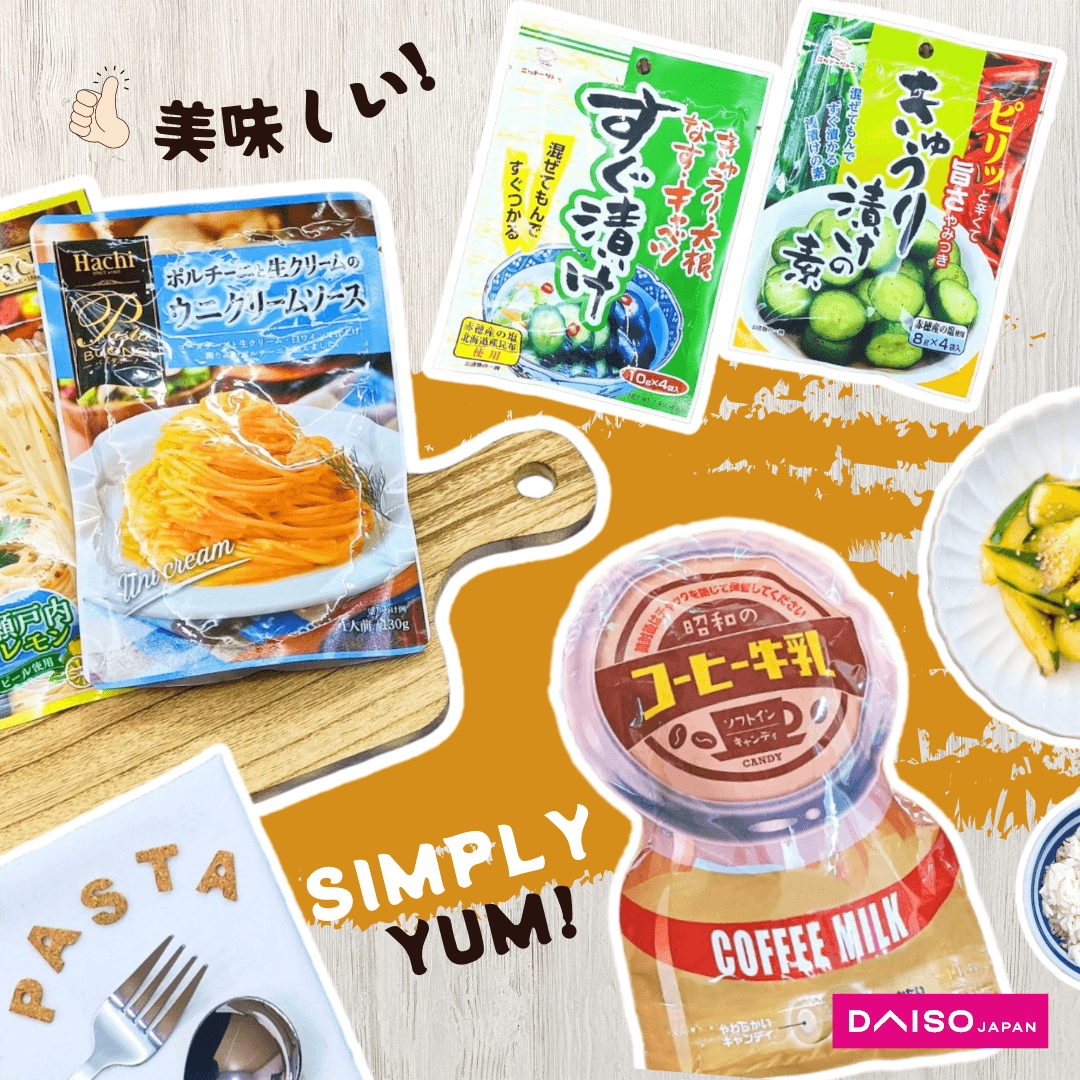 Head down to Daiso and try our range of delicious foods 
such as our pasta, seasoning and candies! 
Get them while they're still in-store! 😋
  1.   Uni Cream Pasta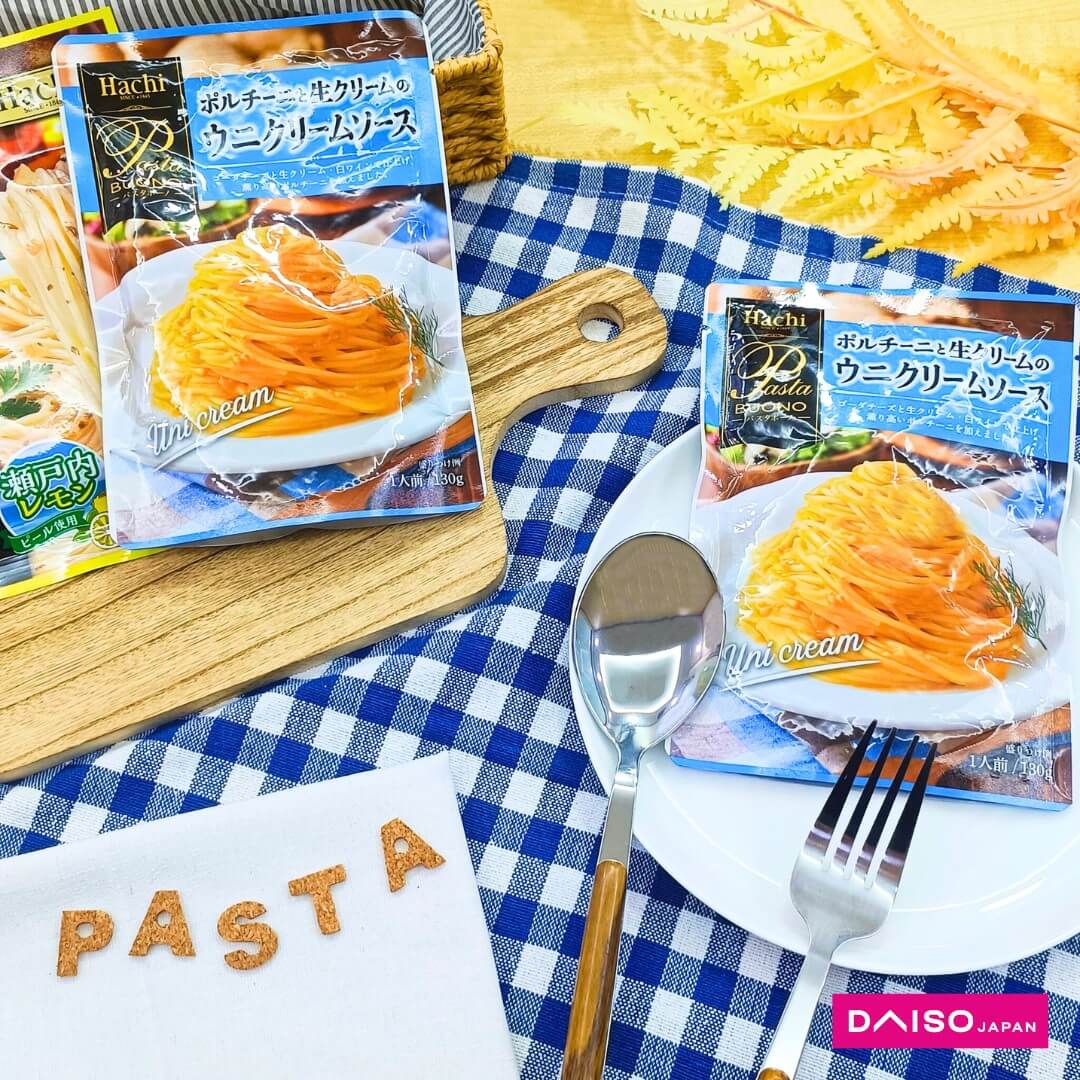 Delicious Uni Cream Pasta you must try! Whip a simple mouth-savouring delicous pasta with these packet for lunch or dinner.
Make sure to get your any choices of pasta boiled and ready!   
INSTRUCTION 

  
Throw in the whole packet in the pot and let it sit for 3-5 minutes OR transfer the sauce into a bowl and heat it up in the microwave at
500w for 1 minute and 30 seconds! And you're done! Yummy! Got to get one for myself too!
CLICK LINK TO BUY : https://shop.daisosingapore.com.sg/products/4902688265206?_pos=3&_sid=e89510676&_ss=r
2.   Pickled Powder Seasoning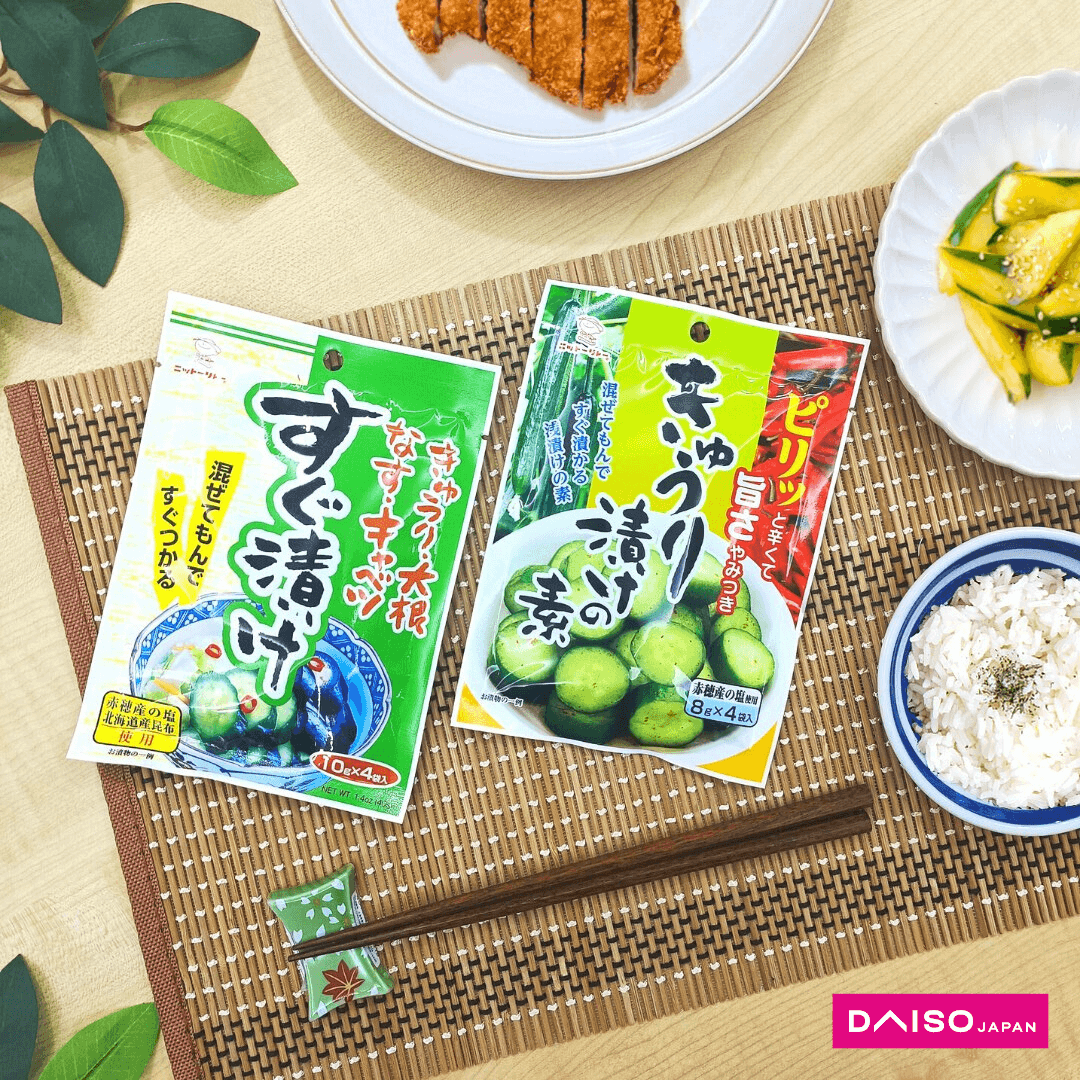 Elevate a simple dish with these seasoning pickled powdered. 2 Types of flavours you can try!
Remember to let it soak in the refrigerator before consuming to get all that taste in.
Spicier type available for hose who love that have a little bit of kick! 
INSTRUCTION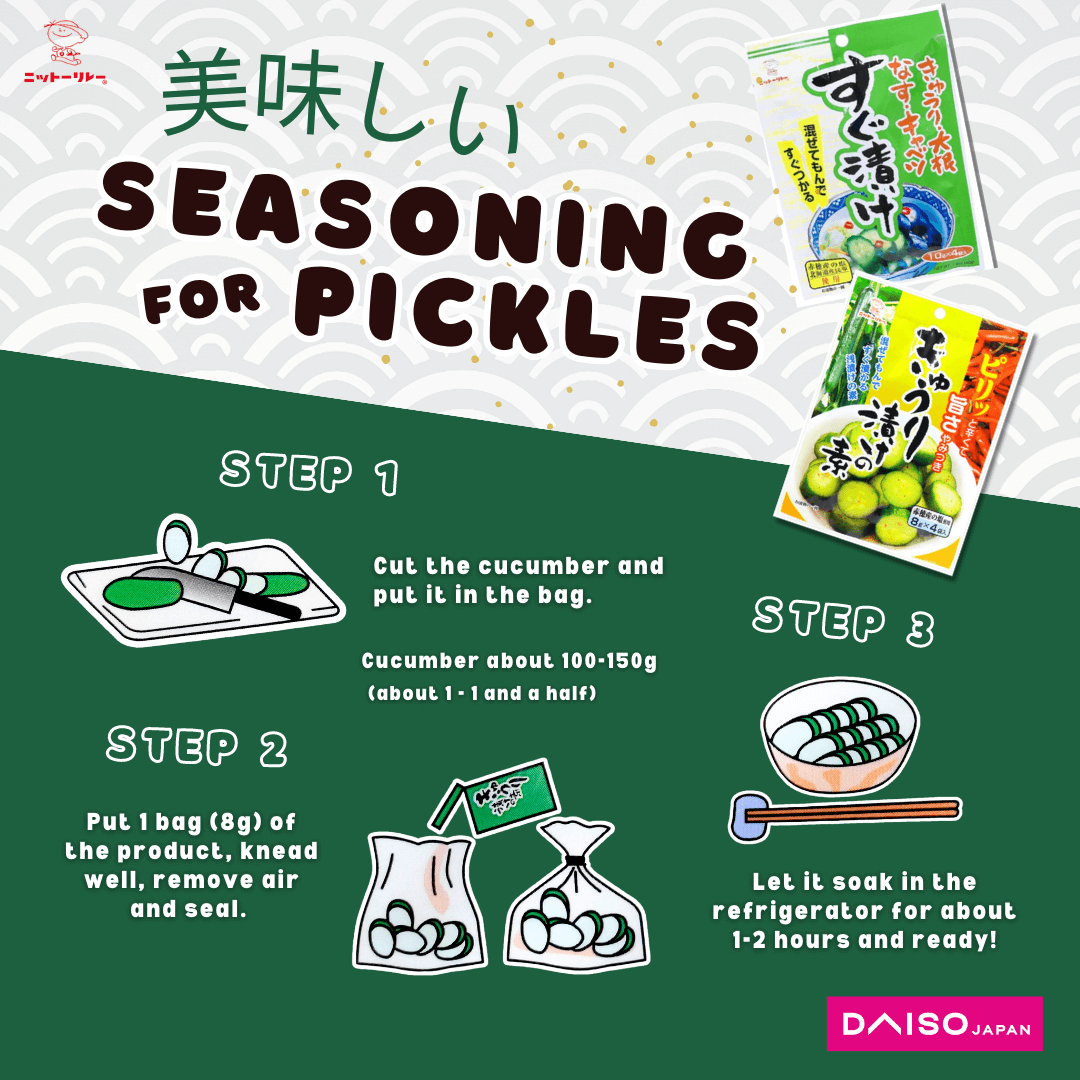 Cut the cucumber and place it in a bag. Put 1 bag of the seasoning and remove air and seal!
Let it soak in the refrigerator for 1-2 hours and it's ready! Best consumed with rice! 
CLICK LINK TO BUY : https://shop.daisosingapore.com.sg/search?type=product&q=pickled 
3.   Coffee Milk Candy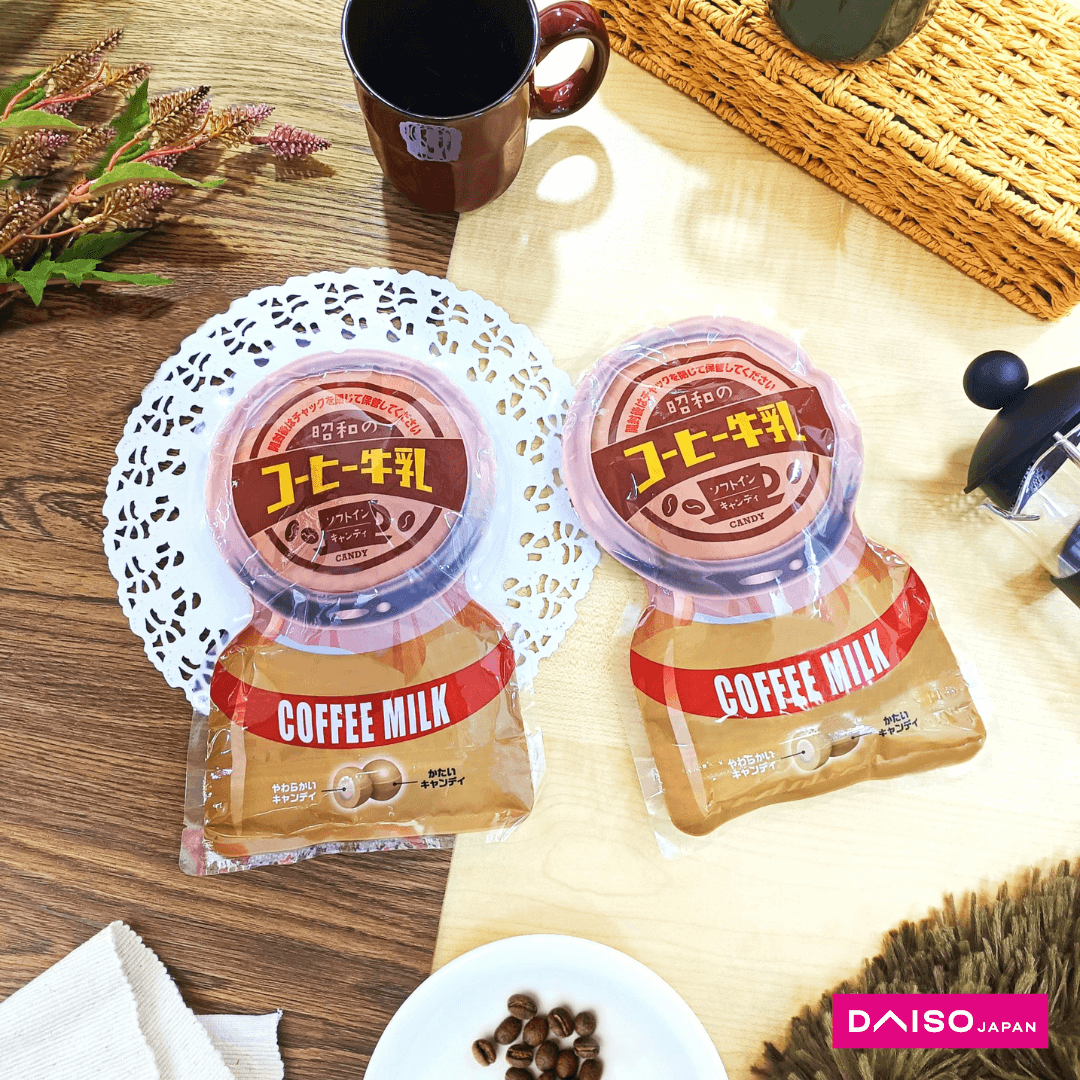 A mix of coffee and milk taste? YES, please!! Hard candy from the outside till you reach in the middle it will get soft!
Get these for a quick munch and place it in your bags whenever you need something sweet!
CLICK LINK TO BUY : https://shop.daisosingapore.com.sg/products/4902435031085?_pos=1&_sid=44a4d75f4&_ss=r