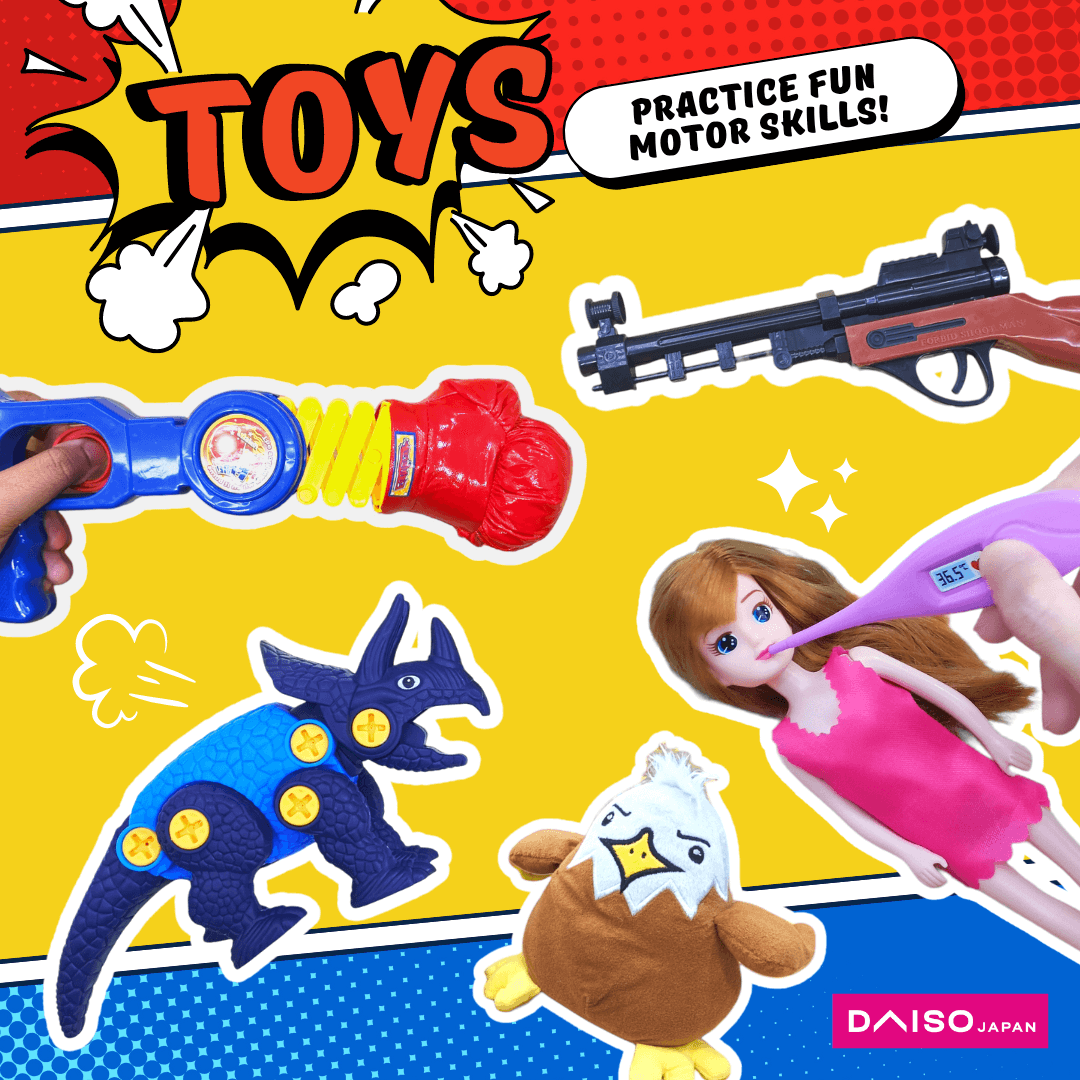 💕 

Toys for The Little Ones! 

🧸
Take a look at Daiso variety of toys available that's not only
fun and entertaining but also helps children in their fine motor skills!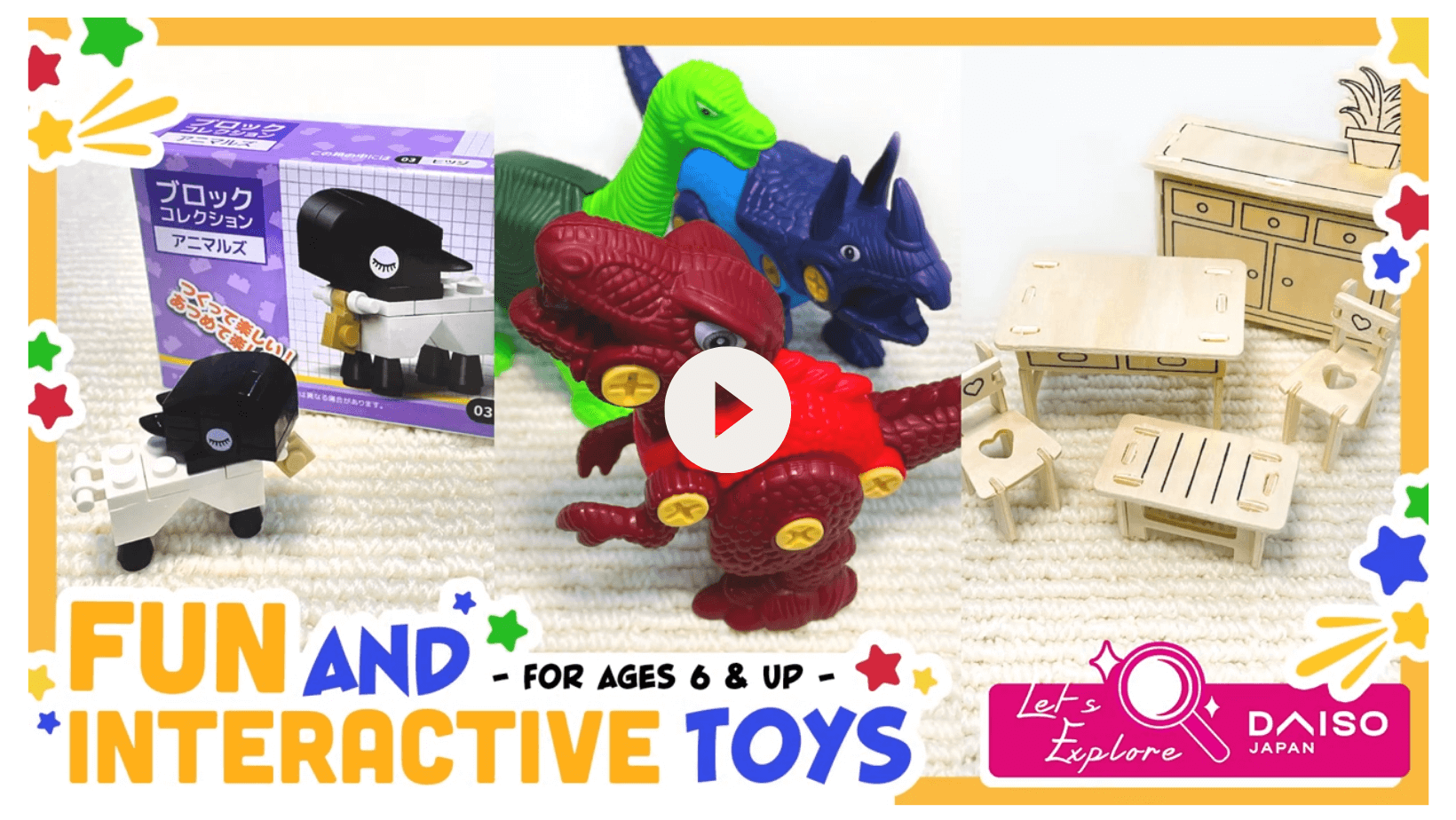 1.   Assemble Kit – Dinosaurs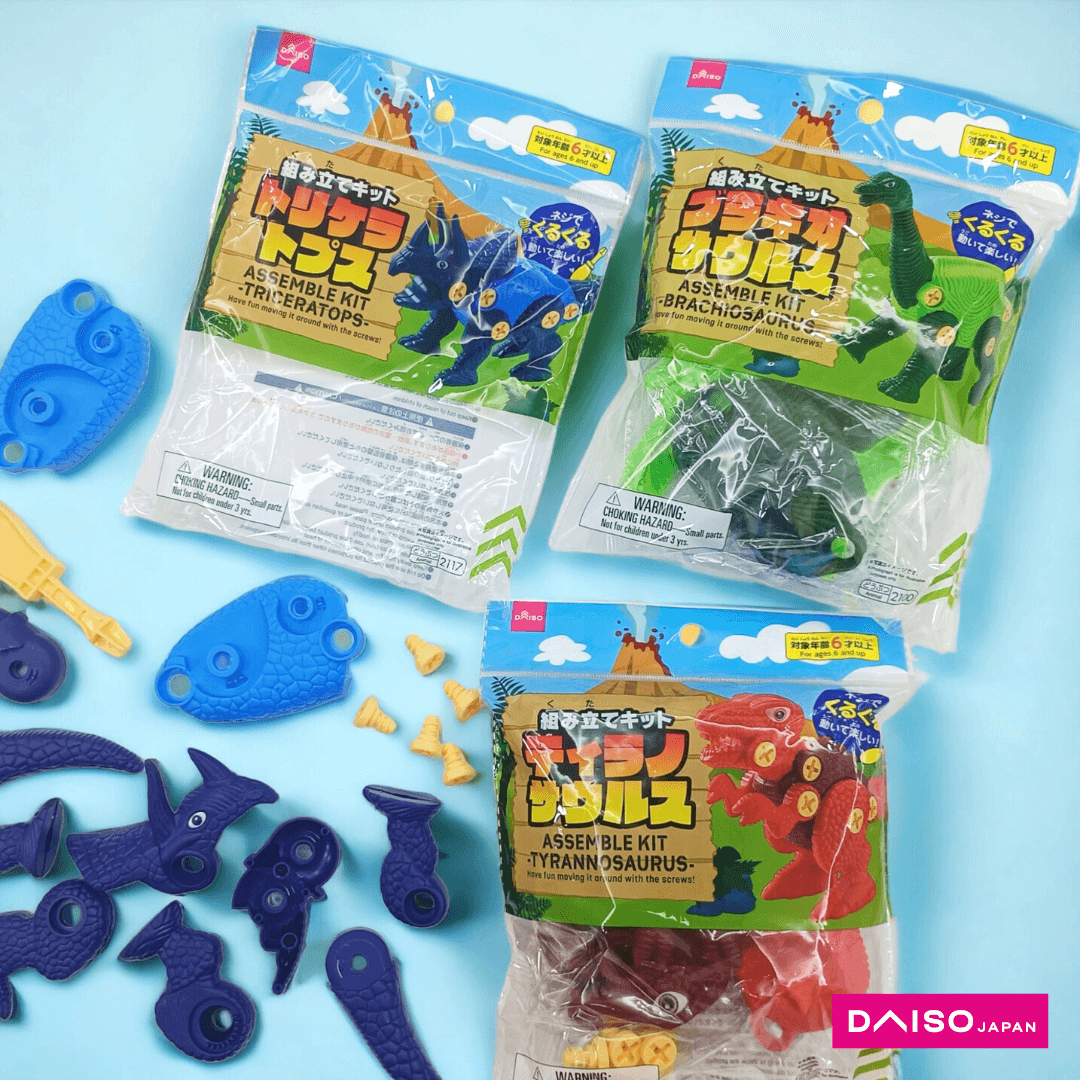 Look out for these assembled dinosaur kits where you can build them from scratch!  A toy screwdriver and nail are provided for you to build them!
Enjoy moving the dinosaur's hands, legs, and tails once assembled!
Product Codes for Assemble Kit Dinosaurs 
4550480182117 – Triceraptors 
4550480182100 – Brachiosaurus 
4550480182124 – Tyrannosaurus 
2.   3D Wooden Puzzle
Build our wooden puzzle from flat to 3D with your help! Perfect for children who love to DIY and prefer handy toys such as these!
There are many types to choose from and buy, or simply shop conveniently online to see what's available! 
Product Codes for Wooden Puzzle
4549892409592 – Kitchen 2
4549892409639 – Light Set 
3.   Straight Punch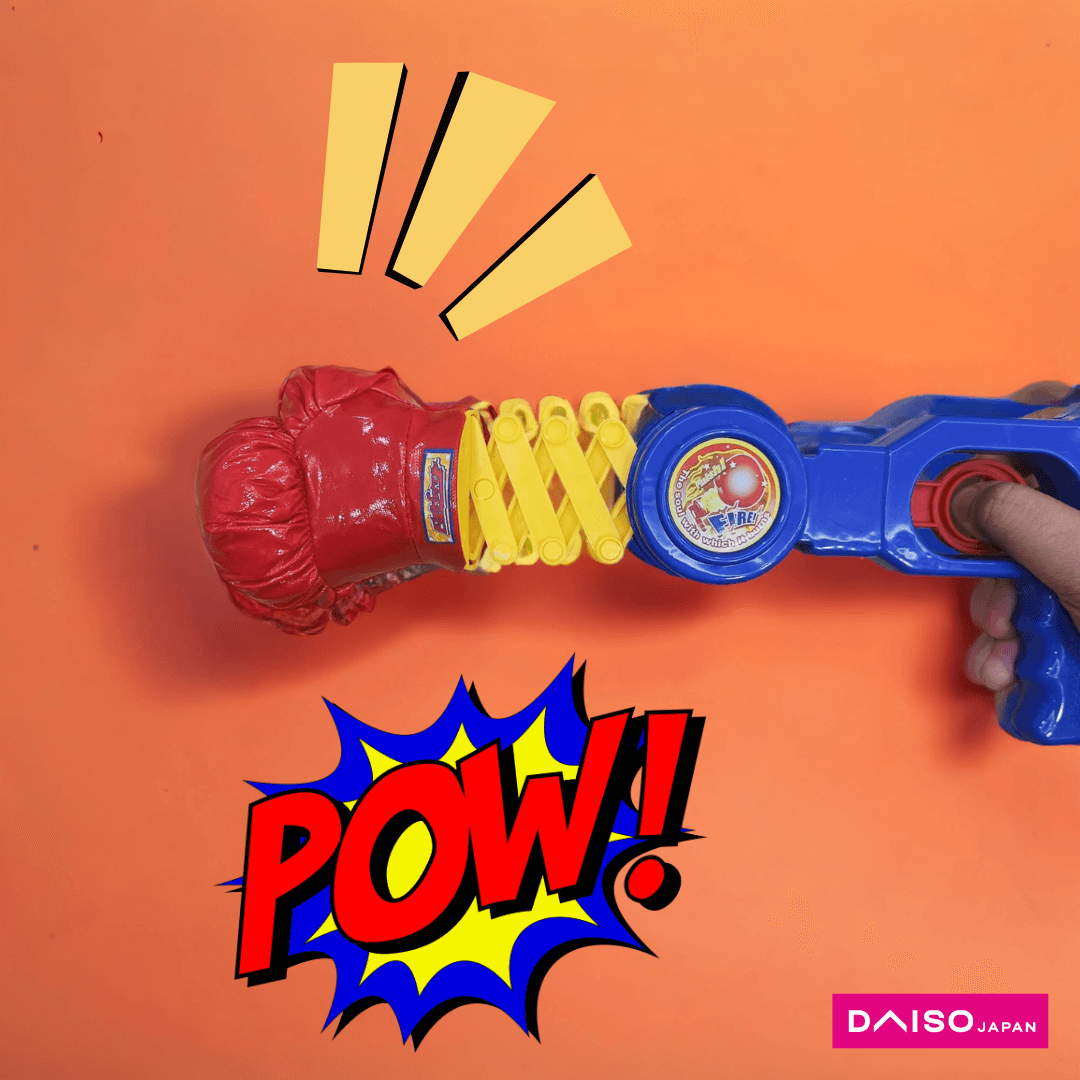 Boxing straight punch toy! Simply pull the trigger, and POW! A cute and simple prank for your friends, family, or co-workers when they deserve it!
It's just a soft, light punch, depending on how fast the trigger is pulled! 
Product Codes for Straight Punch
4947678975642 – Straight Punch
4.  Doctor Play Set and Doll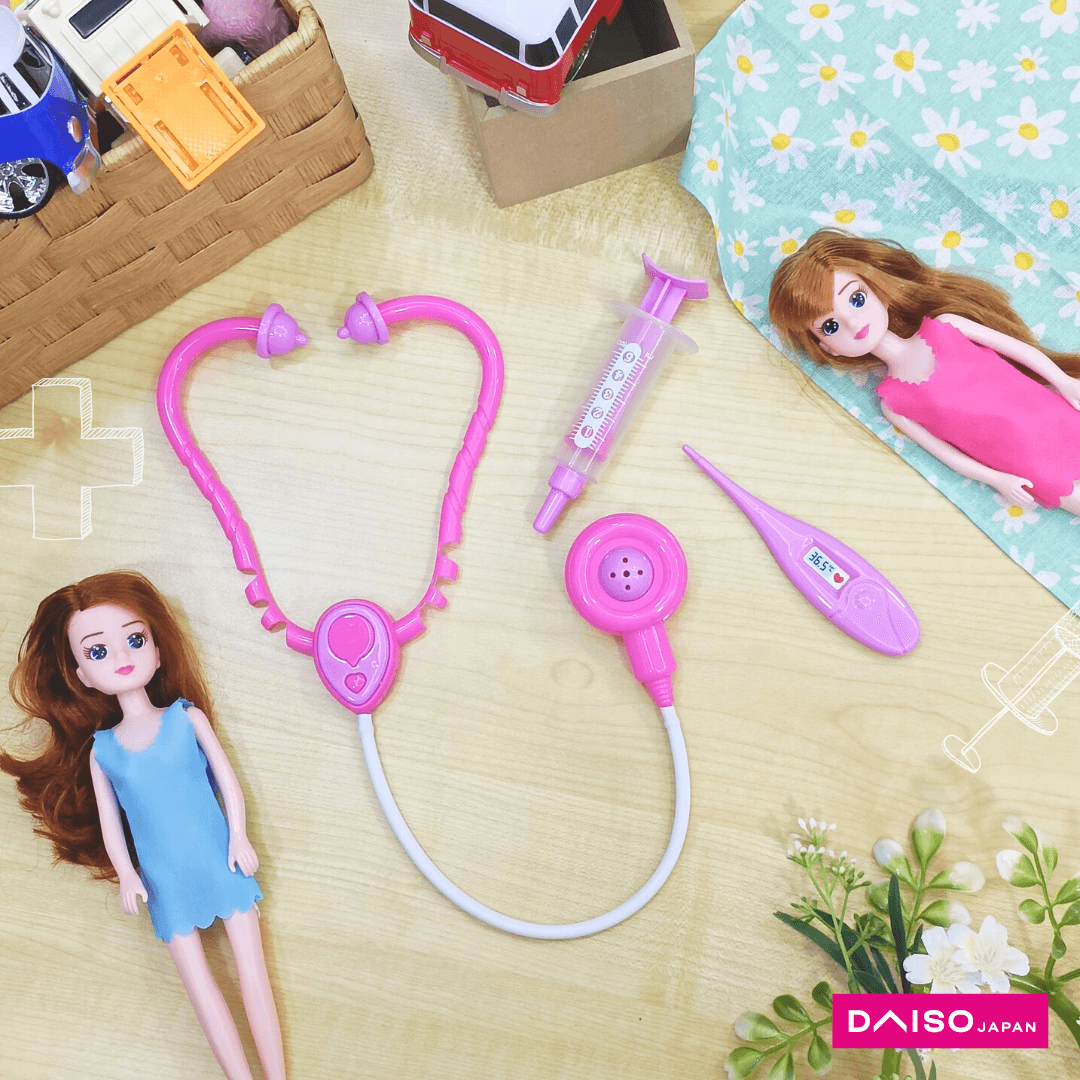 Let's role-play doctor and patient! The toy comes in a set with a stethoscope, syringe, and thermometer! Check up on your patients!
Simply too adorable! Get those dolls as your patients or role play with your friends or family~
Product Codes for Doctor Set
4549131165807 – Doctor Play Set 
4550480125244 – Dressing Doll Blue 
4549131879704 – Dressing Doll Pink
5.   Shoot and Aim – 3 Suction Darts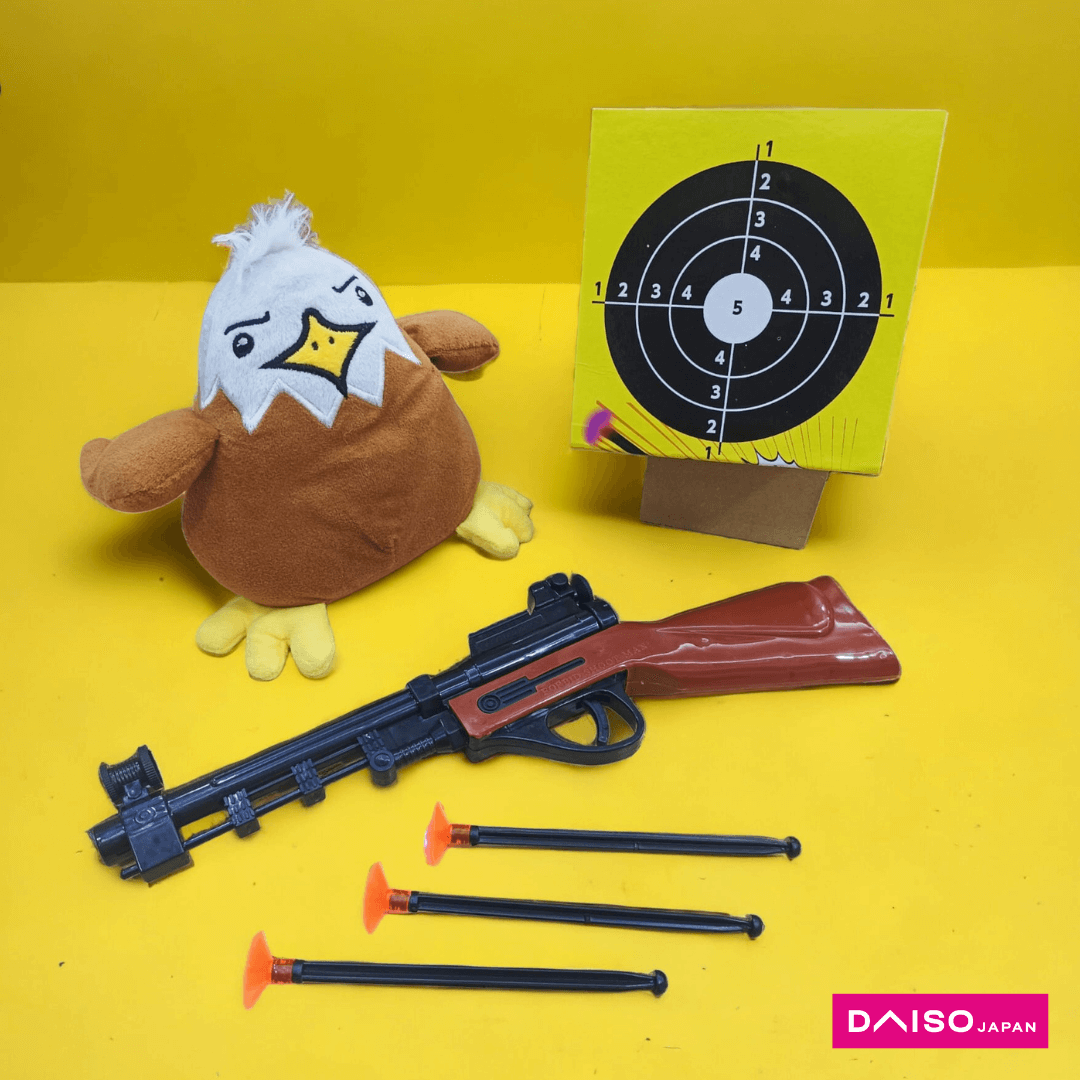 Challenge your friend or family to a shooting game! Comes with a target to aim at! Gun provided with 3 suction darts!
Slot the suction dart straight into the gun and you're ready to shoot! 
Product Codes for Shoot and Aim
4549131319521  – Gun with 3 Suction Darts 
4549131427288 – Eagle Plush Toy
6.   Pe-Chan-Ko Plush Toys
PE-CHAN-KO plush toy series! A tiny version of your regular huggable pillows. Seals, white bears, skates, and otters are available to catch!
Hurry and collect them all! 
Product Codes for Plush Toys
4549131872897  – Seals
4549131872903  – White Bear
4549131872965 – Skate
4549131872880 – Otter