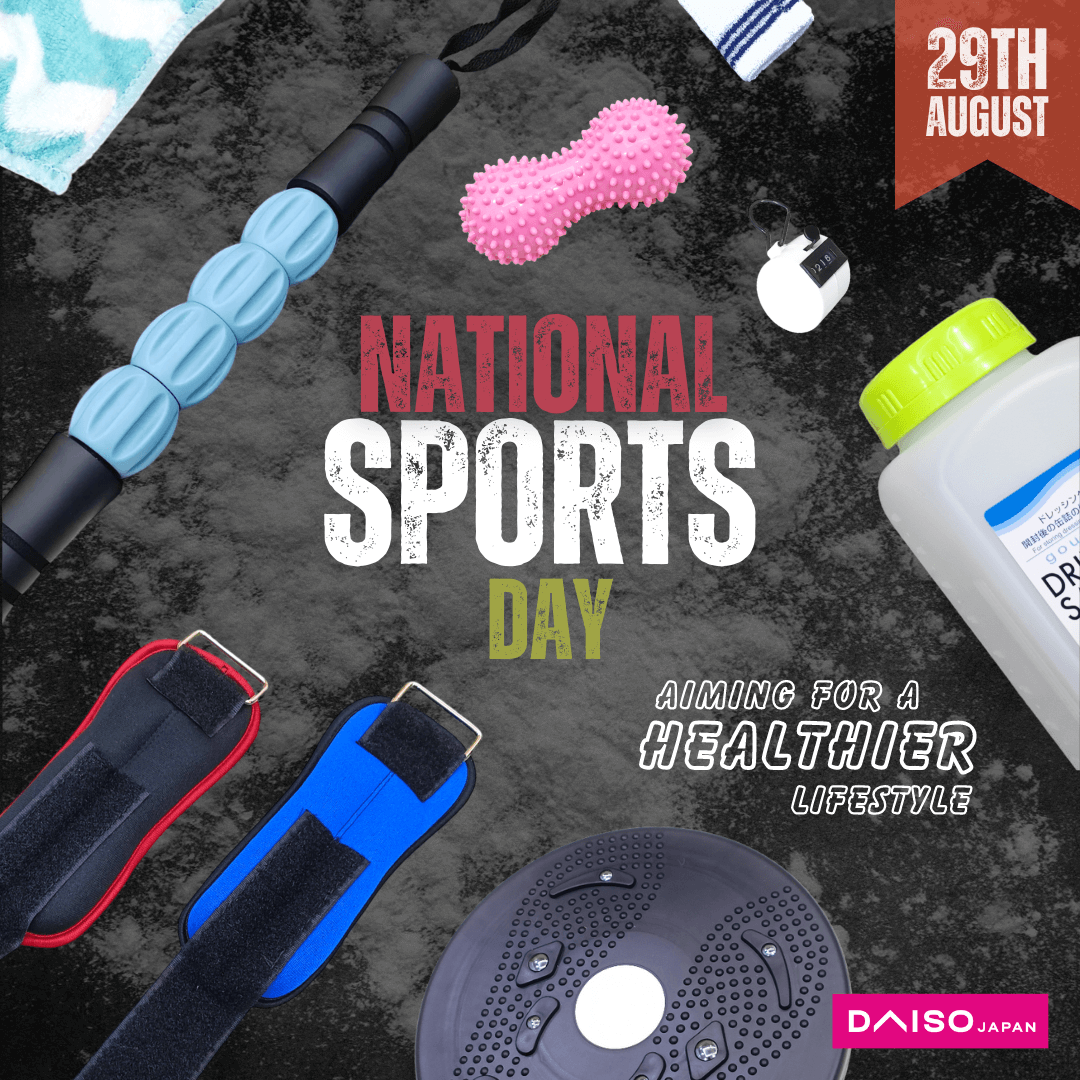 🏅Celebrate National Sports Day with Daiso! 🏃🏻‍♂️
Check out Daiso sports range and be a healthier version of yourself today than yesterday!
   1.    Weight for Wrist and Ankle – For your workouts!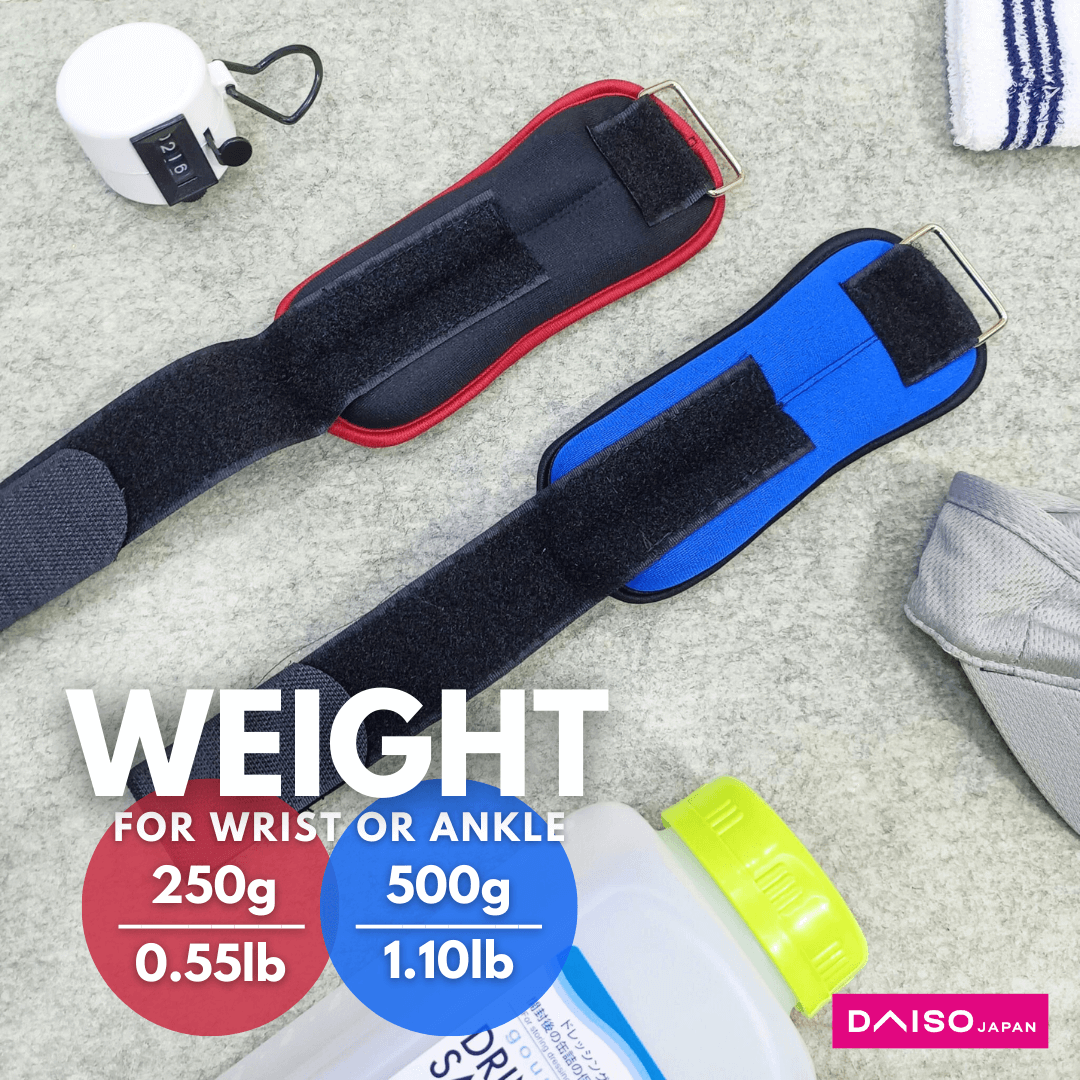 Both ankle and wrist weights can help during targeted strength training workouts.
Walking with weights can help strengthen and tone the upper body! Able to adjust accordingly to your size.
Product Code for 🔍Weight – Wrist or Ankle
4549131315783 – Weight 500g with Adjustable Belt
4549131286151 – Weight 250g with Adjustable Belt
   2.    Exercise Bar – Great for massages!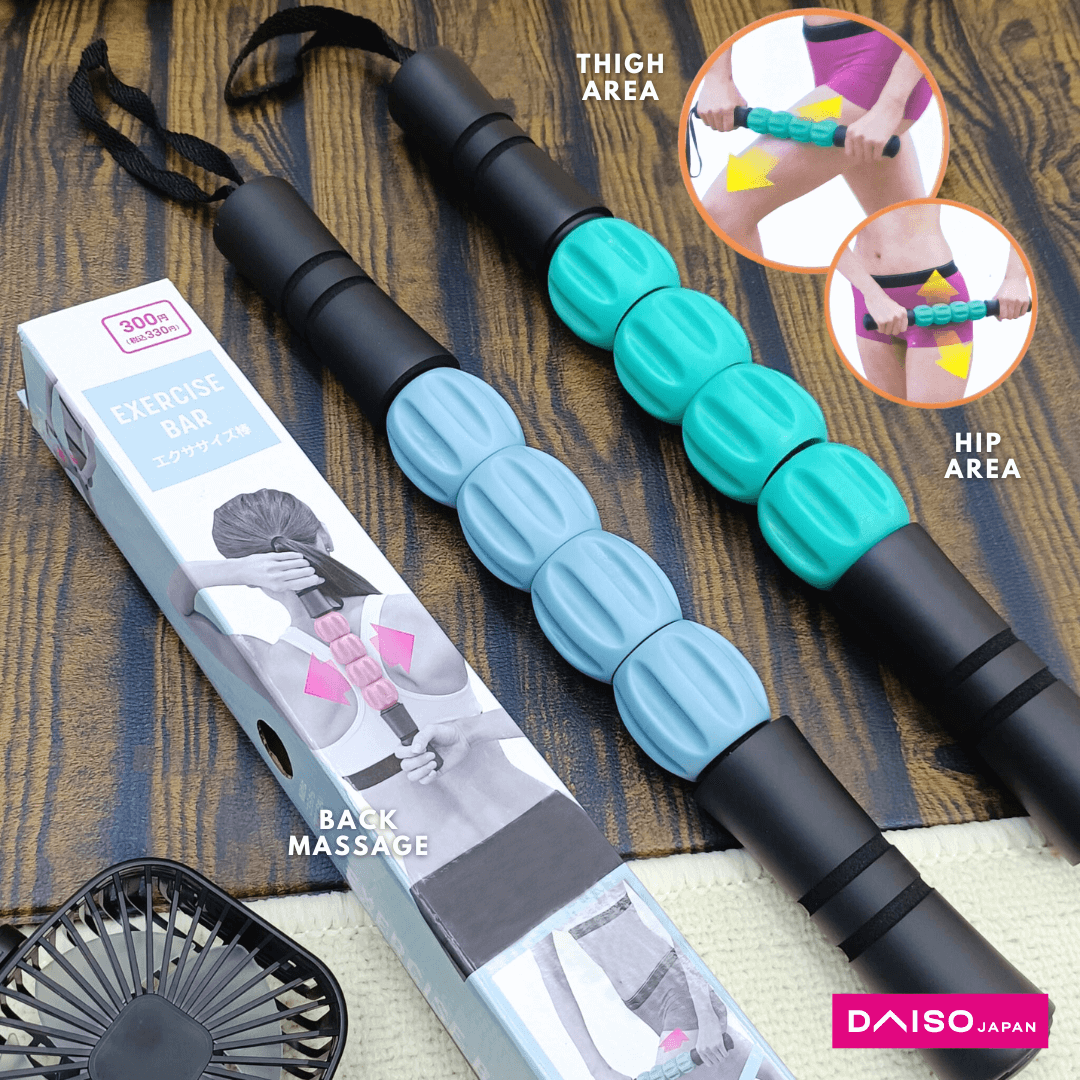 Use our exercise bar to do some stretching and also get a quick massage for your back, thighs, and hips!
Simply roll it over your preferred area and feel the difference!
Product Code for 🔍Exercise Bar 
4549131948806 – Exercise Bar
   3.    Travel Size Face Roller – Compact and ease tension!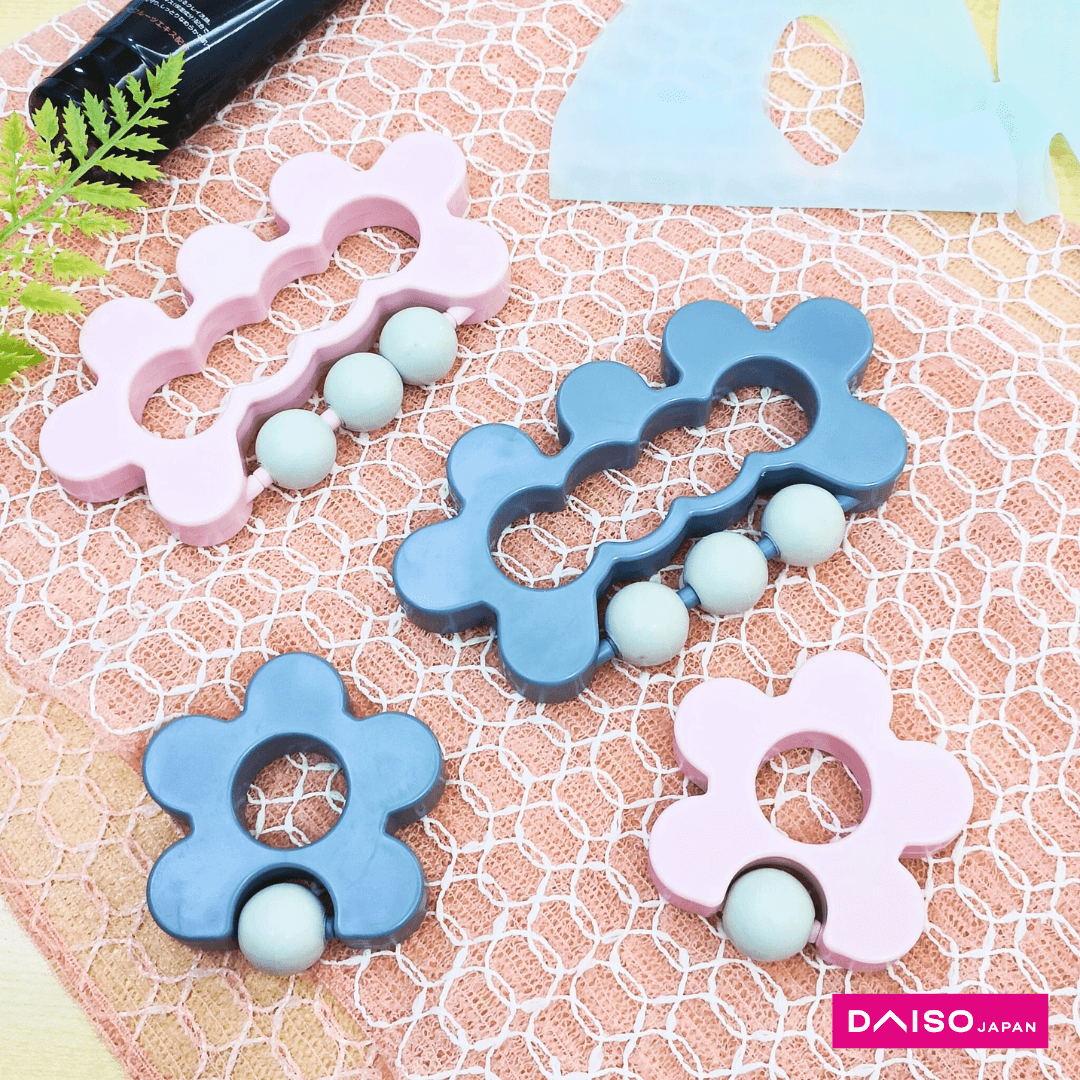 Our face roller massage comes in two types and is travel-friendly! Face roller massage helps to decrease puffiness,
ease tension, and stimulate blood flow to increase your skin's glow! Roll roll roll~
Product Code for 🔍 Face Roller – 2 types
4550480240756 – Mini Face Roller (4 holes) 
4550480240770 – Mini Face Roller (1 hole)
   4.    Twist Spin Board – A fun twist workout!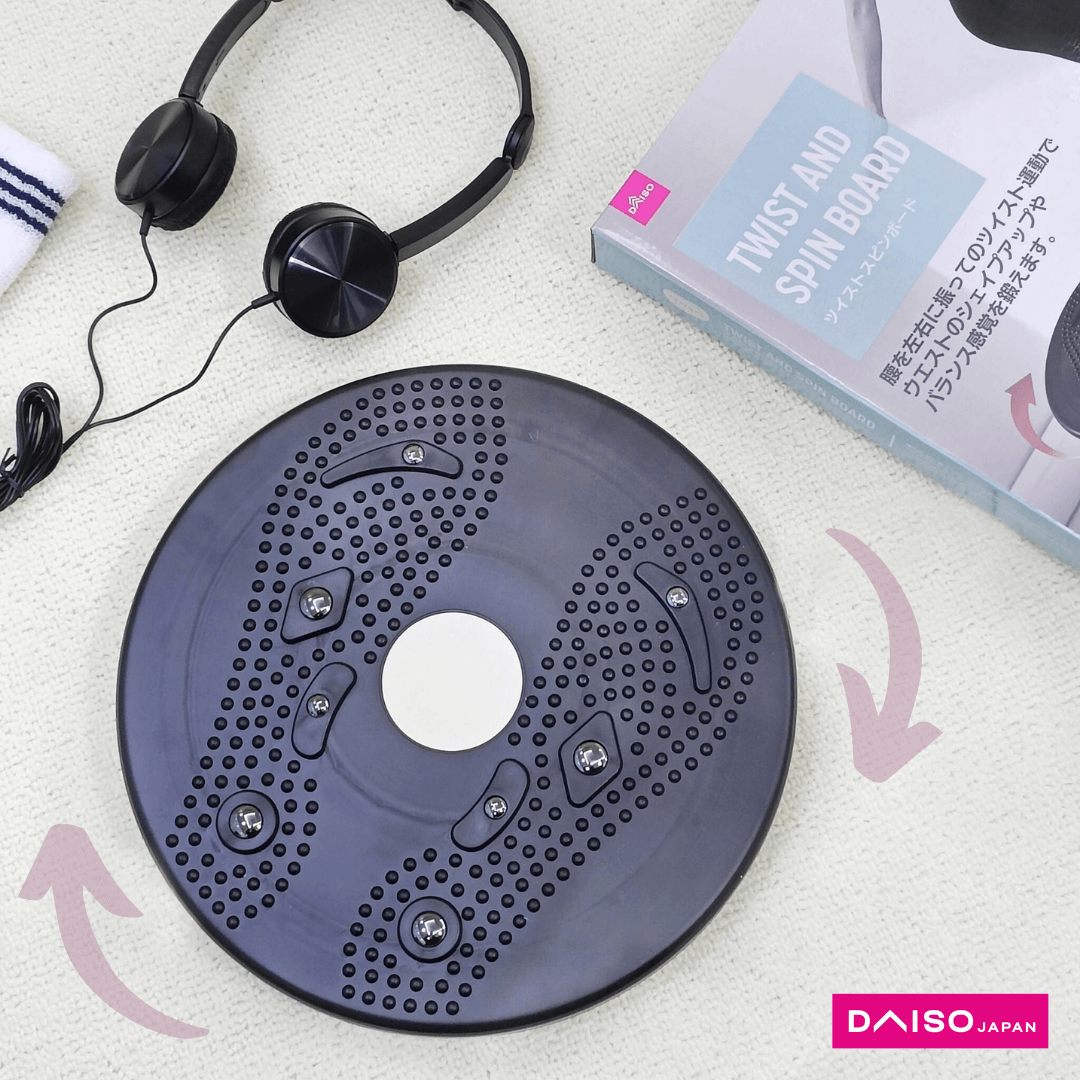 Let's do some quick spin and twist exercises to shape up your waist and train your sense of balance!
Do a couple of sets based on your physical strength!
Best to exercise for 10–15 minutes!
Product Code for 🔍Twist Spin Board

4549131672992 – Twist Spin Board
   5.    Stretch Twin Ball – Let's do some stretching!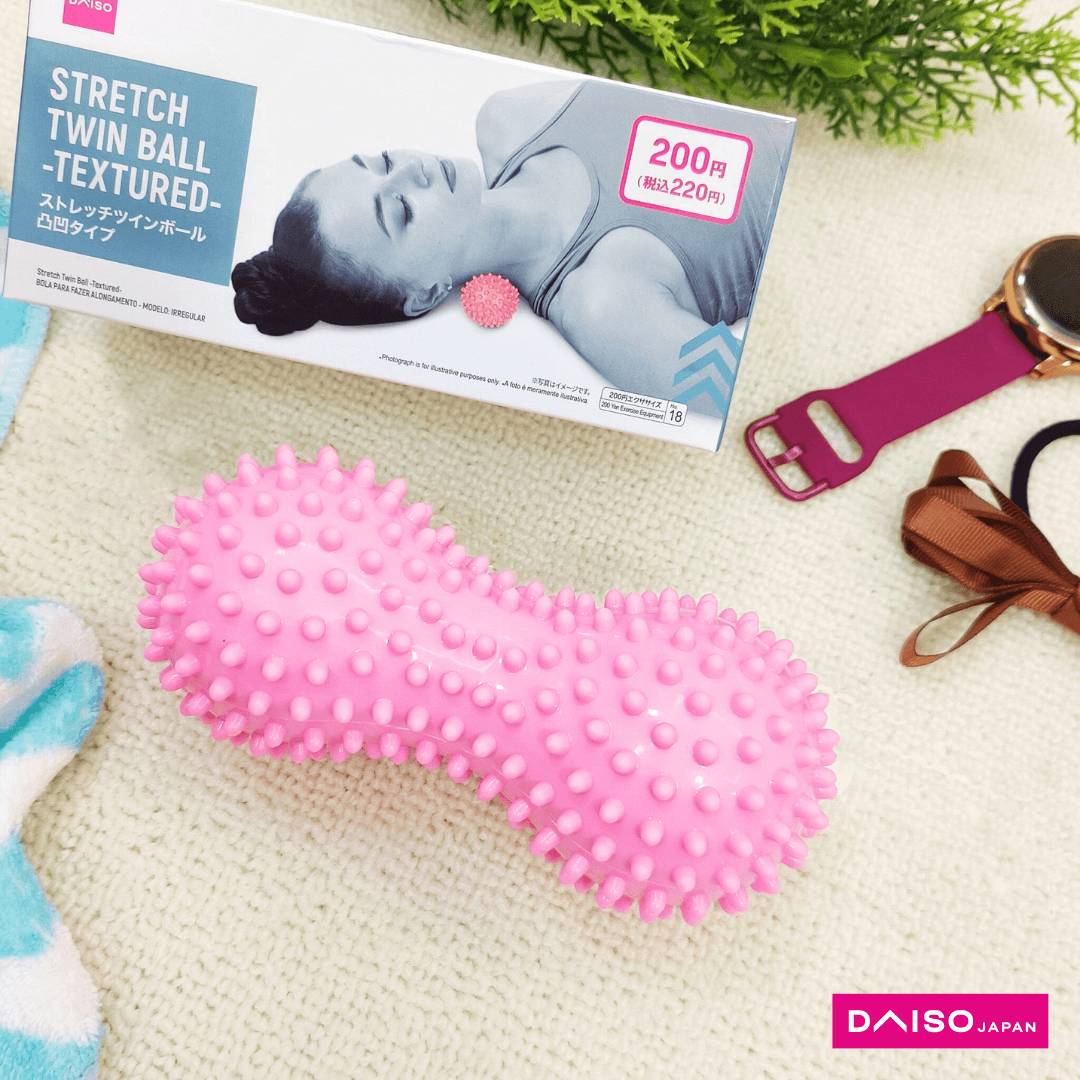 A great tool for stretching purposes! There are three ways you can try out the stretch twin ball tool!
Simply apply pressure to the area you want to stretch and roll it! For your sole, calf, and back,
you can also use a towel and wrap it for less pressure!
Product Code for 🔍Stretch Twin Ball

4549892414268 – Textured
   6.    Yoga Block – Loosen those muscles! 
Take a break and do some simple and quick yoga poses. Yoga is a great way to stretch and strengthen your body,
focus your mind, and relax your spirit. 
Product Code for 🔍Yoga Block

4549131427509 – Yoga Block