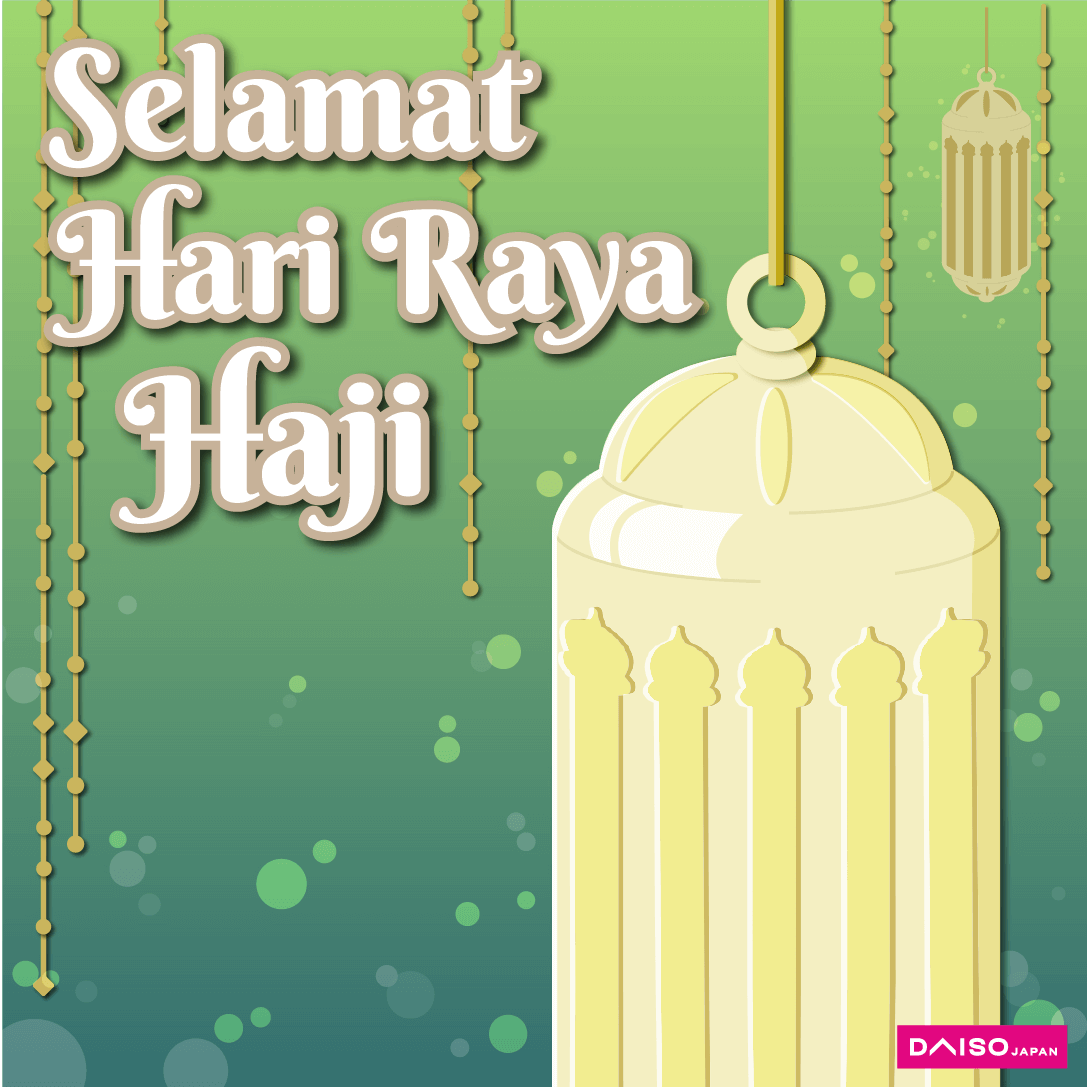 Hari Raya is round the corner, are you prepared yet? Let's celebrate this joyous season with all our Muslim friends out there as we gather around with our beloved family and friends!
Gatherings & simple catch ups over the dining table are a must! Invite your relatives and friends over to your cosy home this weekend!
Check out below what some of our Muslim friends are buying from Daiso.
1. Tableware
Simple yet stylish tableware for your table setting! Whip up a good meal for all your family and friends when they visit your home this Hari Raya! Whether it's a simple lunch or a luxurious dinner planned, we have all the tableware that you will need. Ranging from dinner plates, bowls and cups of various sizes, cutleries, trays and many more!
Product Codes for Tablewares:
4549131582468 – Teaspoon (Black with White Stars)
4997642170368 – Mug 350ml (Black)
4549892309939 – Onion Pattern Plate
4947678038293 – Rainy Day Plate
4549131685886 – Star Pattern Plate
4549131586251 – Cat Pattern Bowl
4549131699388 – Tray (White, Unicorn Logo)
4549131946888 – Water Absorbent Mat
Shop at Online Store – https://shop.daisosingapore.com.sg/collections/q_tableware 
2. Baking Necessities
Planning to bake something for all your guests? Find baking tools & accessories that you would need for your cookies, cakes & pastries making! Ranging from measuring equipments like measuring spoon, cups & weighing tools, to cookie cutters, silicone cupcake cases & spatulas! Have your guests get indulged on all those buttery vanilla cookies in many cute designed shapes!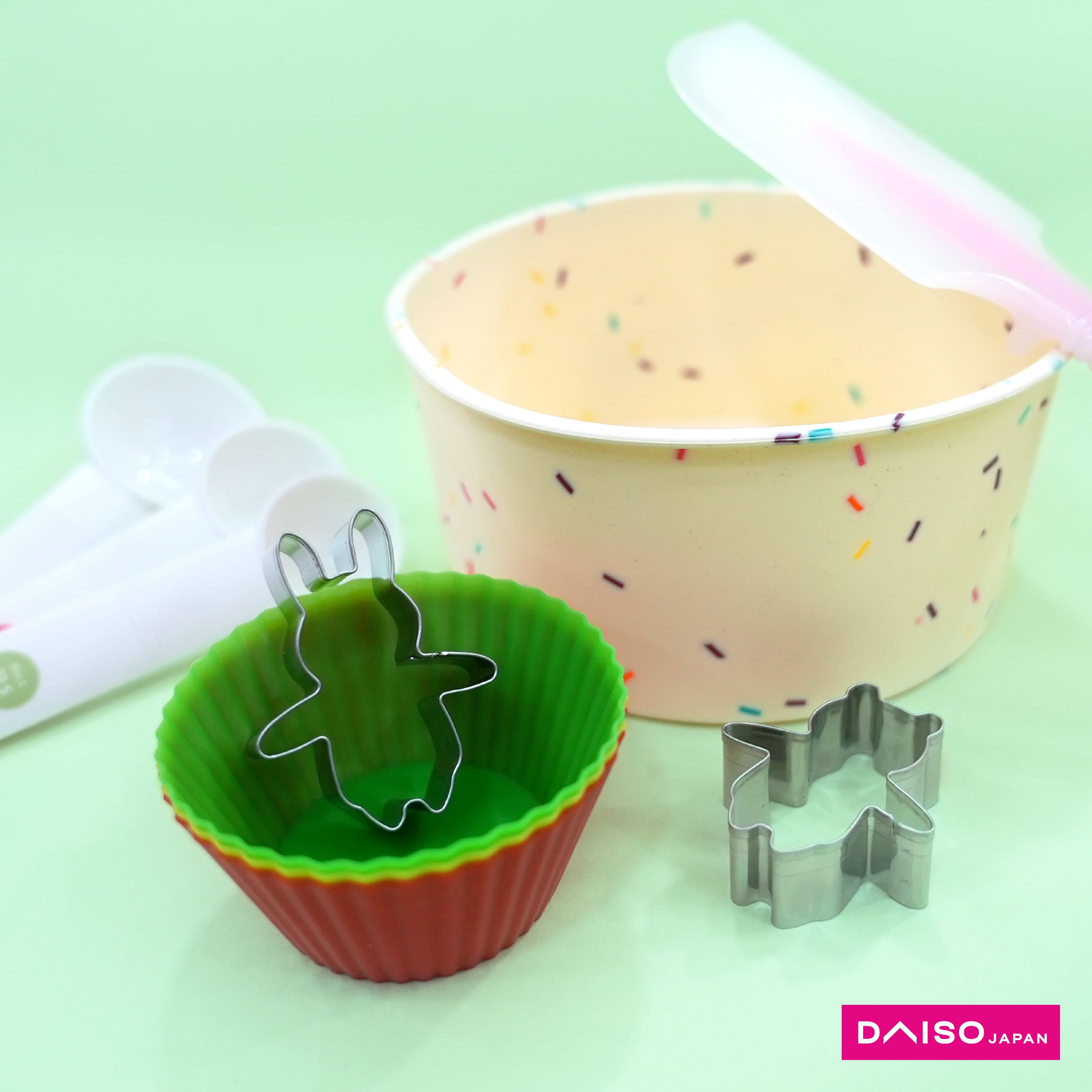 Product Codes for Baking Necessities:
4549131853773 – Pink Handled Spatula
4549131949254 – Silicone Cake Mold (White with Sprinkles)
4549131760859 – Measuring Spoons
4549131446692 – Small Silicone Cupcake Mold (Red,Green,Yellow)
4549131665031 – Cookie Cutter (Food Related Shapes)
4549131939101 – Cookie Cutter (Animal Shapes)
Shop at Online Store – https://shop.daisosingapore.com.sg/collections/n_kitchen-tools 
3. Cleaning Supplies
Get your home prepared by doing some spring cleaning to keep your spaces clean and tidy! We have a wide range of cleaning products to suit all your needs. Melamine sponges, microfiber cloths, bendable cleaning mops and many more! It makes cleaning so much easier and enjoyable. A clean space will sure keep all your guests comfortable and happy!
Product Codes for Cleaning Supplies:
4549131752908 – Cotton Cloth (Pink,Blue, Yellow)
4962964021407 – Basket (White)
4549131089417 – Microfiber Duster (Yellow)
4549131306903 – Rabbit Duster (Pink)
4994163298908 – Window Blind Cleaner (Blue)
Shop at Online Store – https://shop.daisosingapore.com.sg/collections/r_cleaning-supplies 
4.  Fragranced Potpourri & Candles
Spruce up your home with refreshing scents for Hari Raya! We have scented potpourri, aroma oils & fragranced candles of many types for you to choose from! Try our coconut scented potpourri that are well liked by many~
Product Codes for Aroma & Fragrances:
4549892484667 – Humidification Pot (White)
4549131901481 – Candle (Pink)
4549131399646 – Potpourri NO.06(String Tied)
4549131072204 – Potpourri NO.20 (Yellow Packaging)
4549131072198 – Potpourri NO.19 (Yellow Packaging)
4549892455667- Fragrance Pack (Yellow with White Patterned Bag)
4997642173123 – False paper Flowers (Pink)
Shop at Online Store – https://shop.daisosingapore.com.sg/collections/b04_aroma 
5. Interior Decorations
Decorate your home and rooms with a few touch-ups here and there. Find lots of living decorations available in our stores like artificial plants, pretty curtains, designed cushions, lacey curtains and many more!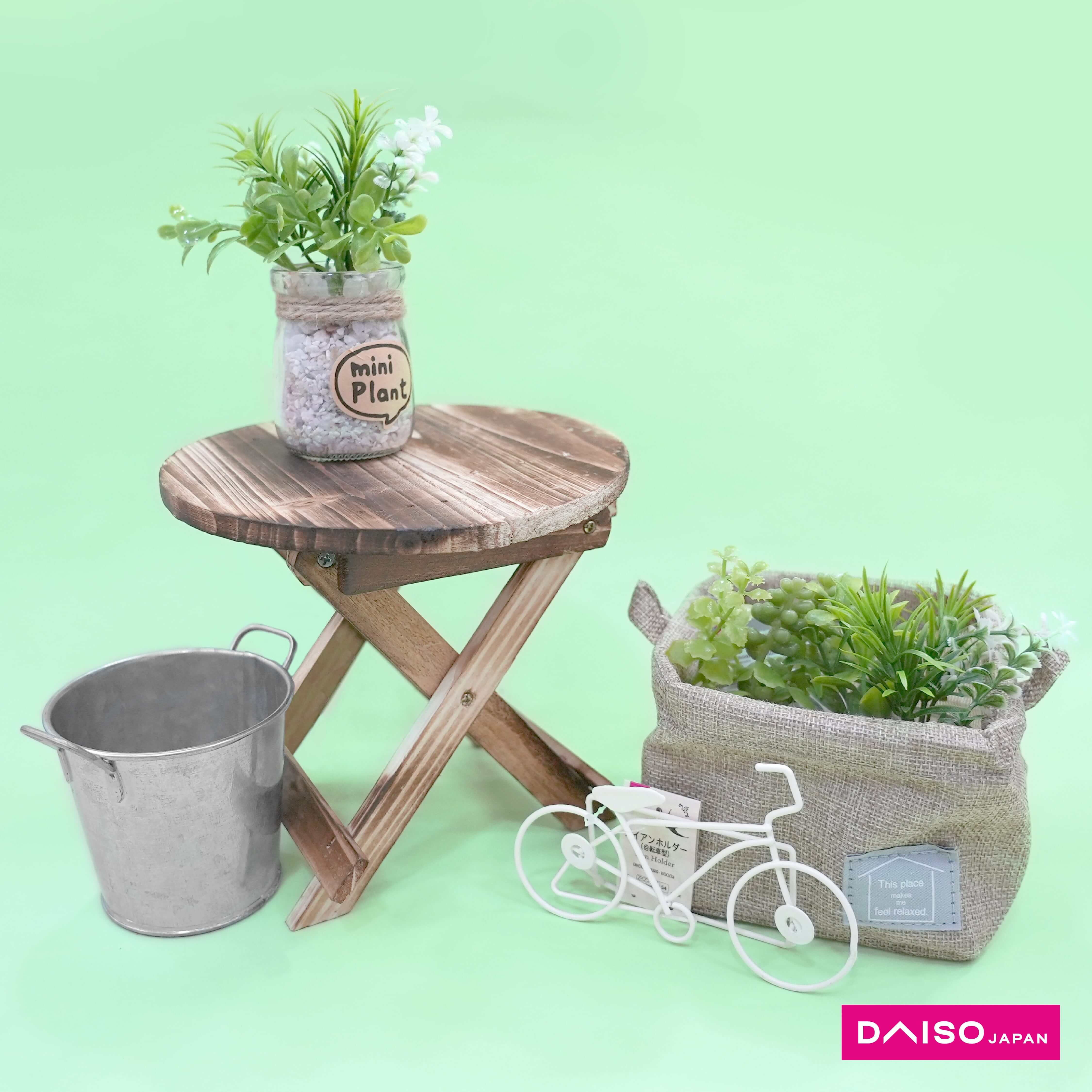 Product Codes for Home Interior:
4549131529715 – False Potted Plant
4549131994254 – Weaved Pouch (Light Brown)
4550480008356 – Metal Mini Bicycle (White)
4550480055206 – Metal Mini Bucket
4984343985957 – Mini Foldable Table
Shop at Online Store – https://shop.daisosingapore.com.sg/collections/b_interior 
Visit our stores for more items you may need for the festive season.
Check out our store locations here!
Selamat Hari Raya~