Aiming for tableware that can be used in a mix of Japanese and Western styles
Ideally, Standard Products tableware should eliminate the barrier between Japanese and Western tableware.
In Japan, where you live surrounded by a mix of Japanese and Western dishes, and surrounded by dishes of all genres, it is one of the pleasures to choose a dish that suits your dishes.
But the first thing we made was basic tableware that would look great on any genre of food. We have a lineup of functional and easy-to-use tableware that is not affected by situations or types of dishes.
Coloring that fits into the interior
The coloring is a calm tone, and we have verified the color that makes the food shine.
Available in four colors: white, black, gray, and brown. One of the points is that it has a matte finish with a high-quality image and is hard to get fingerprints.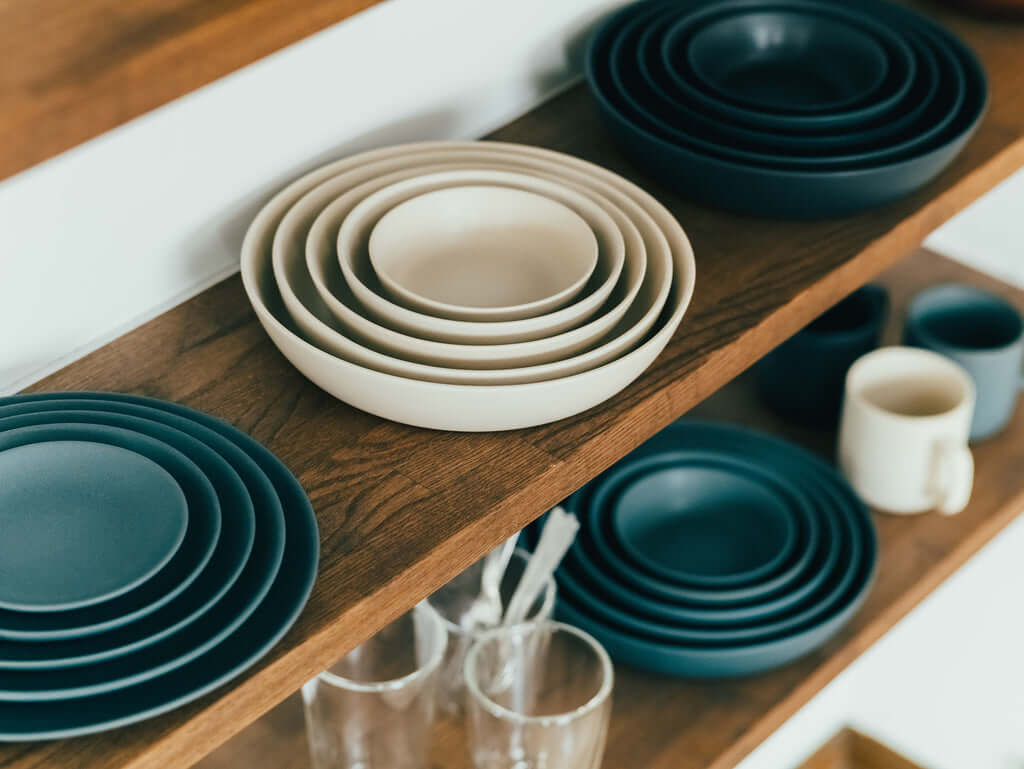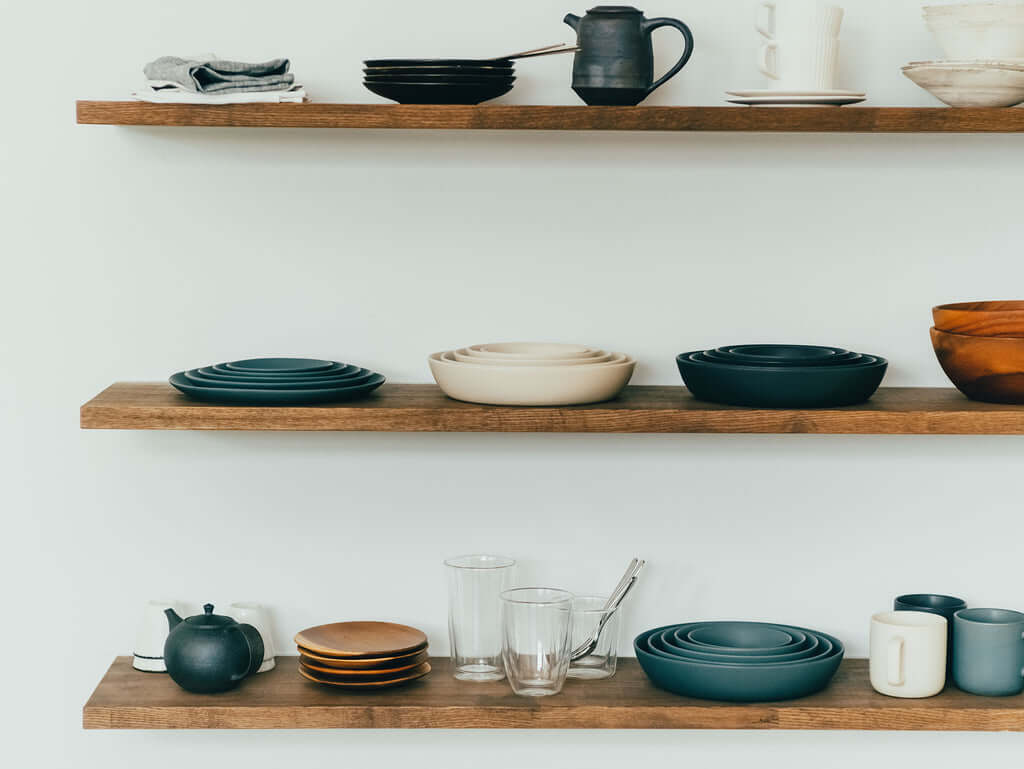 Size standard unified by shakkanho
We have standardized the size standard so that you can get a sense of unity even if you buy more tableware later.
The standard was the shakkanho method that has been around for a long time in Japan. If the designs are separated for Japanese dishes and Western tableware, the size will be different and it will be difficult to combine them, so Standard Products decided to unify all the size designs of the tableware.
In the future, we will continue to design not only tableware but also cutlery and kitchen tools with the same size standard.
Beautiful tableware without hills when stacked
We are particular about not only the ease of use but also the beauty of appearance.
Flat plates and medium plates do not have a hill. This is a device to arrange the overlapping of plates of different sizes neatly when stacking.
We are particular about the shape of the tableware, which has a wide variety of sizes in small increments, and looks beautiful even when stacked.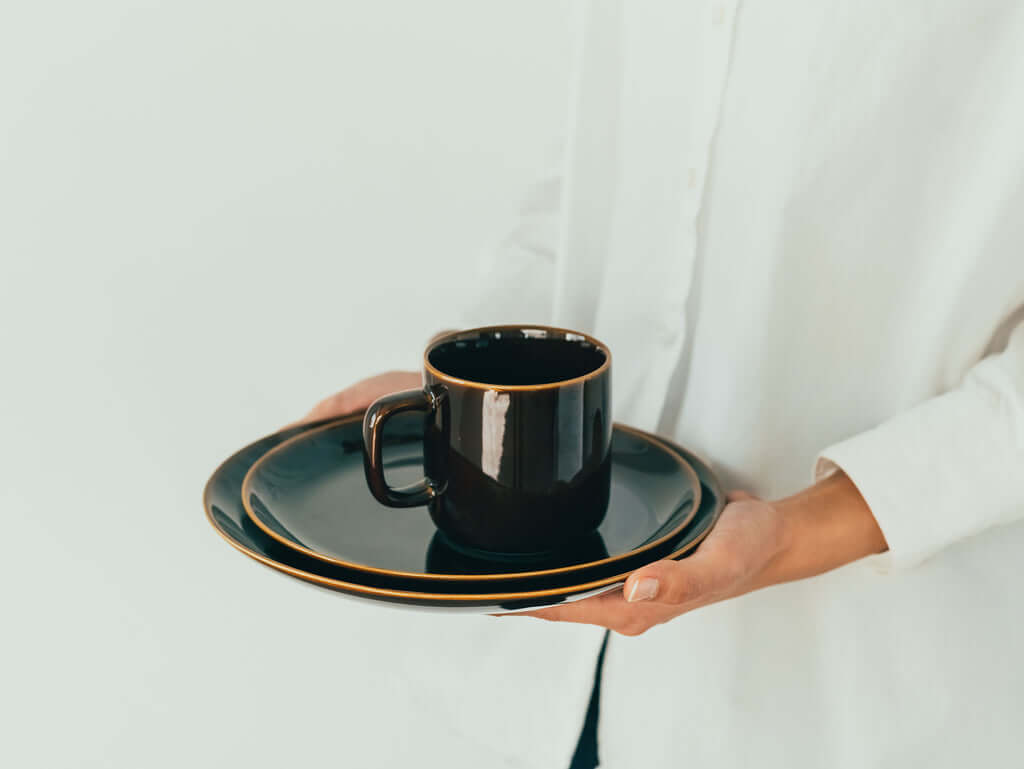 Aiming for tableware that will be loved for a long time, not tableware for mass production and mass consumption that can be replaced immediately. We will continue to develop products in pursuit of standard design and easy-to-use functionality